Urea plastic shot

Product explanations
This is crushed and size-selected resin featuring higher abrasion and impact resistance.
Burr removal effects last accordingly longer. This abrasive is suited for cleaning, burr removal, or pretreatment for various surface finished, etc.

*Unit of particle size for abrasives: The unit of particle size for the abrasive is currently not uniform. Therefore, be careful that the unit depends on the abrasive type.
*Picture color and actual color may differ depending on the particle size.
*The Mohs hardness has 10 scales.
Product details
hardness: Mohs

appro x 3.5
Minimum order quantity(kg)

20kg
package

Bag

Page number : abr24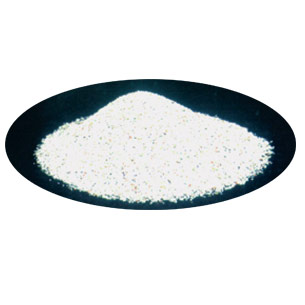 Related products
Page number : abr24
| | | | | |
| --- | --- | --- | --- | --- |
| Nominal number | 30 | 40 | 60 | 80 |
| Nominal number2 | 20-30 | 30-40 | 40-60 | 60-80 |
| particle size(μm) | 600~850μm | 425~600μm | 250~425μm | 150~250μm |