High hardness garnet

Product explanations
Garnet abrasive which is a natural ore provides some features: such as high density, heavy and very hard crystal with gravity of 4 to 4.1 and Mohs hardness of 7.6 to 8.3. High hardness garnet abrasive is mainly used for removing scales and peeling paint.


*Unit of particle size for abrasives: The unit of particle size for the abrasive is currently not uniform. Therefore, be careful that the unit depends on the abrasive type.
*Picture color and actual color may differ depending on the particle size.
*The Mohs hardness has 10 scales.
Product details
hardness: Mohs

appro x .Hv8.0
Minimum order quantity(kg)

25kg
package

Bag

Page number : abr15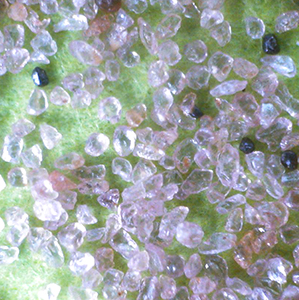 Related products
Page number : abr15
| | | | |
| --- | --- | --- | --- |
| Nominal number | Type-1 | Type-2 | Type-3 |
| particle size(μm) | 1400~800μm | 800~300μm | 600~250μm |