Chamber type type-M

Product explanations
Direct pressure type blast machine. Dual tanks are equipped for continuous operation. Product is transferred into chamber by dolly or hanger, and thereafter blasting is done. Possible to be automated with robot to handle nozzles. Manual blasting by operator in dust-protection clothing is also possible. Abrasive media are automatically collected into supplemental tank through circulation system under floor.

Made-to-order blasting chambers are manufactured according to the products to be blasted. A dust collector is selected at the same time depending on the air volume and the ventilation in the chambers. In consideration of the circulation collection of the injected media, we will provide advice on the method of collection either by an operator for low costs or automated collection.
Product details

Page number : ab31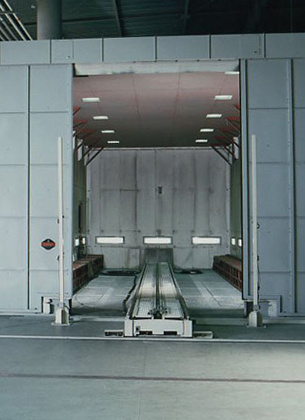 Related products
We provide variety of machines for your needs. Please do not hesitate asking us.
Page number : ab31